Incubator was hired to operationalize and launch the first tele-dentistry company, working in partnership with the two entrepreneur dentists, Dr. Michael Sigler, and Dr. Maria Kunstadter. Incubator created and launched The Teledentists brand and developed a two-phase business model that includes immediate telehealth care plus, when needed, next-day face-to-face dentist visits. We also evaluated, selected, and then customized third-party operational software. Incubator helped lead the Company's capital raise and helped secure corporate and insurance company clients. 
Incubator was initially hired to create a new organic fertilizer brand. Working in partnership with Earl Devoto, the Company's CEO, Incubator developed and launched the Wisearth name and helped enable distribution in both domestic and international markets.
Subsequently, we helped create the supply line that enabled development and production of the world's first organic pesticide targeted at killing fresh-water snails in Asia and Africa. These snails plague large populations because they spread a disease called schistosomiasis, which annually kills about 200,000 people. These snails also eat up to 15% of the entire world's rice crop. Killing them will provide the harvesting of tons more rice, yet there is no other organic pesticide to help eradicate these pests.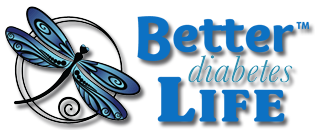 Incubator was hired by Dragonfly Lights to create the marketing platform to sell a cutting-edge online video course that helps users improve diabetes management. We named the product and created the marketing assets needed to introduce "psychosocial" diabetes management. The Company's service provides support and inspiration for people living with diabetes with particular emphasis on diabetes burnout, a major complication of the chronic disease that can occur at any time but is particularly prevalent during the Corona19 pandemic.
Incubator created and launched Motegga Lamps, a new subsidiary of Arteriors Home. Mottega is a table lamp company using innovative ecommerce to enable consumer to select and then customize the lamp of their choice. Customers choose the lamp base, shape, and color plus the preferred shade. The product is custom made at time of order and shipped directly to the customer. Incubator and its partner companies developed all the launch marketing materials including the design and implementation of the e-commerce website.
Incubator was hired to build awareness and distribution for a premium database that uniquely identified consumers in the U.S with salaried income greater than $125,000 plus important psychographic discriminators. The database was marketed to financial institutions, retailers, travel companies, hospitality groups, and other luxury marketers. We successfully introduced the brand and helped close sales to; Channel, Neiman Marcus, and Brooks Brothers, who all became Premium Knowledge Group clients.